It's Thursday 5 Day! Click the picture and go link up!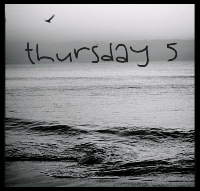 Happy
Thrilled
Joyed
Ecstatic
Elated
I am SOOOO
Happy
to have such GREAT neighbor-friends! I love our walks and our chats! We are lucky!
I am
Thrilled
to say that even though Tony Horton and I
broke up
, I have still been able to get good workouts in every day and stay focused on my goals!
I am
Joyed
. But how could I not be?
I am
Ecstatic
that I get to see my BFF soon!! Her and her spouse are currently stationed in Alaska and it has been quite a while since I got to see her and I can't WAIT!! Plus, she may be able to be present when J leaves. It's not a for sure thing yet, but we all know how much better it is to have a good friend around when dealing with deployments.
I am
Elated
. We did our taxes & there isn't much that is more elating than a tax return!
Have a Great Day!